Dealing with dirty dishes takes a lot of time. And what takes more time is drying them if you don't have a dish rack! Dish racks are incredible to dry the dishes after every cleaning session!
But what would you do if you don't have enough space to store a dish rack? Or you might not have one! No worries, we will tell you how to dry dishes without a dish rack!
Let's learn the hacks and say NO to wet dishes!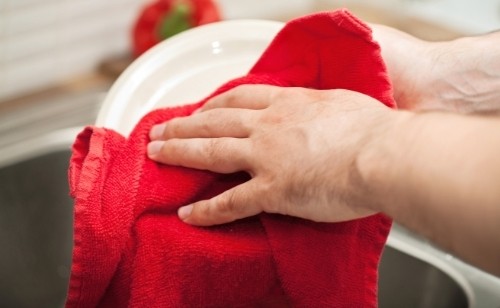 How to Dry Dishes without a Dish Rack: Hack 101
Towel Dry the Dishes
One of the most common ways of drying the dishes without a dish rack is towel drying them. Yes, some people think that this is an unhygienic method of drying the dishes. But if you are settling for a clean towel, there is no risk of hygiene.
In this case, first of all, you have to get your hands on a clean towel. At times, you may try to use the towel that you use for drying your hands. But never settle for that one as you have to maintain the utmost hygiene. Also, this will escalate the bacteria spread and will be unhealthy.
You can boil water and clean the towel if you always settle for the towel drying method. It will make sure that there are no bacteria.
Also, keep additional towels around you so that during drying the dishes, you can change the towel if it gets too wet!
All you need to do is take the towel on the dish and with your clean hands, rube and take off all the water to make it dry! That's all!
Roll-Up Dish Drying Rack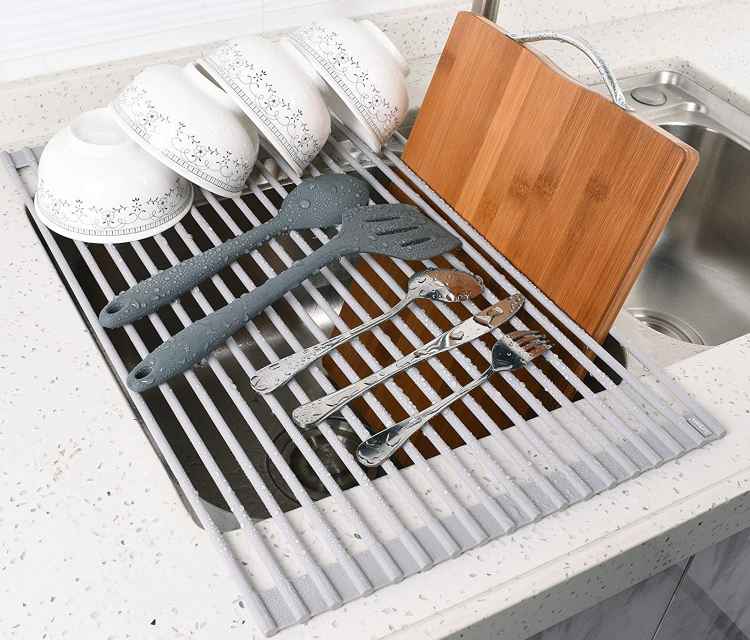 As you do not have a dish drying rack, you can get your hands on a roll-up dish drying rack too! In most cases, you might not have enough space in your house to keep a large dish drying rack. As a smaller and storage-friendly option, a roll-up dish drying rack can work impeccably.
First, get your hands on the over the sink dish druing rack and place it on the sink. This one is called a roll-up rack because you can roll it up and store it easily. And as we are going to use it placing it on the sink, this is also known as an over-the-sink roll-up dish rack.
Once you have placed the rack on the sink, fetch yourself the cleaned wet dishes and start positioning them on the rack. One by one, place all of them.
After you are done positioning them, let them rest. Slowly, the water will fall and will get vaporized. And this is how to dry dishes without a dish rack!
Note: You can plan to keep it in the sink always too! These take very small space to fit in. Drying the fruits and veggies on such a rack is also convenient.
Dish Drying Mats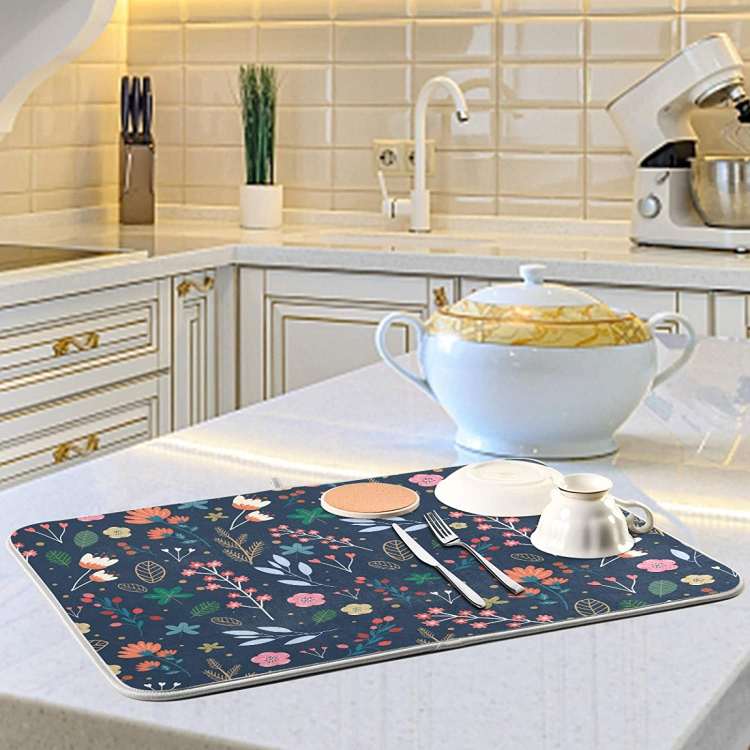 Another method of drying the dishes is drying mats that are sold for specific dishes. These are designed for this and are cost-effective. Buying it once it enough! You can enjoy its service for a long period!
First, take the dish drying mat and position it on the kitchen table. Position it in a way that all your dishes get enough space to be placed on it.
There, you have to get all your dishes and place them on the dish drying mat. The work of the mast is to absorb the water from the body of the dishes.
Slowly, the dishes will get dry and you now have dry dishes that you can store. On the other hand, this is a very effective and easy method. Get your hands on the foldable dish drying mats so that you can store them anywhere you want!
Dishwasher Method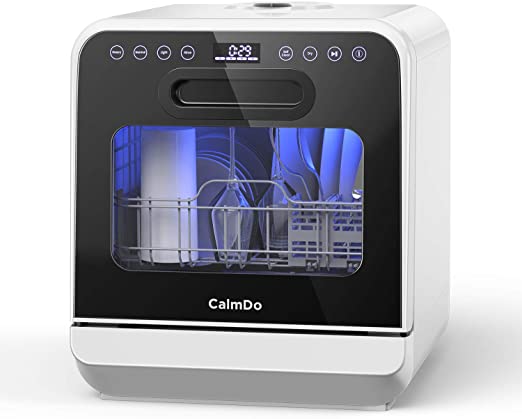 Yes, dishwashers help you in cleaning the dishes. But guess what, you can dry the dishes on the dishwasher too!
The good-grade dishwasher these days includes a cycle. This helps it go up above to a temperature where it can dry your dishes!
So, all you need to do is take the dishes that you have cleaned and place them on the dishwasher carefully.
Go through the heating options and select the temperature that helps you dry the dishes. Slowly, they will get dried there!
Paper-Towel Dry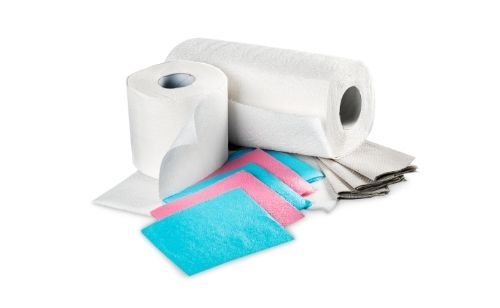 We have discussed the towel dry method and now, it is time to talk about the paper towel dry one. This one is almost the same as the towel dry one. Let us know how to use it.
Get the dishes you want to dry and get your hands on the paper towel. You will need several paper towels if you have a lot of dishes.
Just like the regular towels, you have to rub the dishes slowly. The towel will slowly absorb the water from your dishes.
And eventually, you will get dry and clean towels. After drying the dishes, throw away the paper towels that you have used.
Note: If you plan to use this method for drying the dish, chances are, you will need many paper towels. These can be a little costly for you. These towels are not reusable. So, we recommend you this technique if you do not have any other option left.
Finish Dish Drying Rack
Another way of drying the dishes is the finish method. This is similar to the over-the-sink roll-up dish rack but it has more to it! These racks usually have additional cabinets that are drying racks. If you are dealing with a small space, this can be your solution. This rack doesn't use any space of your countertop instead it is positioned on the wall!
First, place the Finish Dish rack on the wall in a position where the water can go right inside the sink. Positioning it on top of the sink is helpful. Some of these racks also have a tray added at the bottom to store the water from the wet dishes.
After placing the rack, you can take all the wet dishes and place them on the rack. Keep in mind that these racks are smaller in size and so, these will be able to dry only a few pieces of dish.
If the rack is on top of your sink, the water will drain through the sink after the dishes get dried. If it has an additional tray, you have to take it out and throw the water away after you are done!
Final Verdict
You do not always need a dish rack to dry dishes, that's what we have learned today! All you need is to apply some easy tricks!
Keep in mind to be a homeowner; you don't need to invest a lot of money! But you surely need a lot of brains and smartness! Check out our blog to learn more about kitchen life!