When a kitchen is well-stocked, it can be a joy to spend time there. You have a full license to be as creative as you want when it comes to trying new recipes. You can also make your kitchen a refuge, a place where you can make comfort food whenever you feel stressed out.
But what do you need in a kitchen? A simple stroll down the kitchen appliance aisle can quickly turn dizzying, with dozens of appliances and hundreds of brands to choose from.
Luckily for you, most essential kitchen appliances are more of a luxury than a need. When you come down to the wire, there is only a handful of kitchen appliances you need in your kitchen to make all your culinary dreams come true.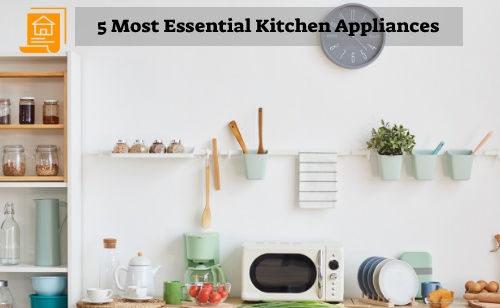 Here're the 5 Most Essential Kitchen Appliances Neds in Any Kitchen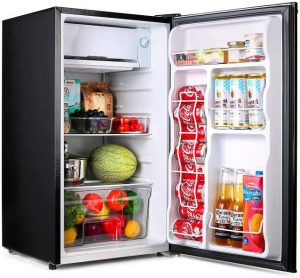 The most important thing that you need in a good kitchen is a quality refrigerator. The capacity is subjective and will depend on how many people the fridge. However, there are some features that you will find highly beneficial in a kitchen refrigerator.
First, look for refrigerators with inverter motors. Not only do they cool more efficiently, but they also use less energy to do so. While they are more expensive, they will save money in the long run.
Second, go for a refrigerator with a no-frost freezer. Again, this might make the fridge a bit more expensive at the beginning, but you'll quickly appreciate the investment when you no longer have to scrape out ice from your freezer!
Finally, go for a fridge that has an efficient cooling system in all parts of the appliance, particularly if the model has a vegetable crisper. You'll appreciate the difference in the quality of your vegetables when you see that they are kept fresher and crisper for a longer period. A strong cooling system also applies for the freezer section, as you will see the raw meat and bread will have better quality as well.
---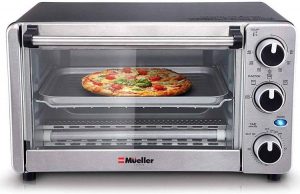 There's a regular oven, and then there's a convection oven. The main difference is that convection ovens have a built-in fan inside that circulates hot air around the food. Convection ovens not only cook food faster, but they also ensure more even browning across the whole surface of the food.
While there is baked food that cooks better in a conventional oven such as cakes and flans, using a convection oven to bake pies and cookies, as well as roast meat and vegetables, produces better results. What's more, most convection ovens have a feature where you can turn off the convection setting and use it as a normal oven.
Also Read: Best Air Fryer with Rotisserie Reviews
---
From the moment you use a food processor for the first time, you'll wonder why it took you so long to buy this particular kitchen appliance. Food processors make quick work of so many types of kitchen prep, whether it's chopping, mincing, or grinding ingredients. Depending on the attachments you have, it can also shred, whip, and mix your ingredients.
There are so many things that you can make in a food processor and even more recipes that are much easier to make if you have one handy. If you're making cauliflower rice, for example, throwing in the raw florets into the food processor produces fine "rice" with just a few pulses! You can even use a food processor to make spreads from scratch, such as homemade peanut butter.
---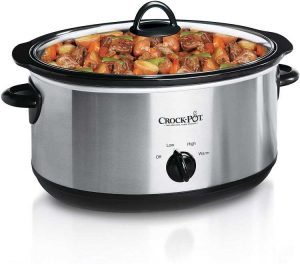 One of the best things about a slow cooker is the "set it and forget it" motto. If you have a busy day ahead and you don't want to bother with cooking, a slow cooker is going to be your best friend! Simply throw in the ingredients, set the time, and you'll have a hot meal ready to go once lunch or dinner rolls around. What's more, there are so many great one-pot recipes for slow cookers that you'll never run out of dishes to make.
---
If you have a slow cooker for making slow food, you might also want to have a microwave to do the opposite. Now and again, you don't have the time to do any food preparation at all. During those times, a microwave is an answer to your prayers.
Whether you're making a microwaveable meal or you're heating leftovers, microwaves make it easy and fast. If you have kids, having a microwave is also greatly beneficial, since they can make their hot meals without your help.
Discover tips and tricks to become a superstar in the kitchen by checking out our friends from Cranberry Island Kitchen!
---
Conclusion
There you have it, five essential appliances that you need in the kitchen. When buying these appliances, it pays to invest a bit more in known and trusted brands, rather than trying to save a few bucks and getting generic brands. Appliances from well-known brands are generally tougher, more reliable, and produce better results.