Sharpening a dull knife properly is quite difficult and easy at the same moment. Therefore, how long does it take to sharpen a knife? Is different for individual sharpening methods.
Also, what kind of metal is the knife included too? Further, its necessary time is also affected by the type of knife you are sharpening.
Also, if the knife's edge is very much dull due to overuse. Then it will most likely need a much longer time than other knives.
The time depends on the blade, the grinding ability of the blade, and the hardness of the steel.
Regarding all the factors the knife approximately takes up to 6 to 14 minutes.
Also, if the sharpening method is not correct. Then it will just waste a lot of your time before you figure out what's wrong.
How Long Does It Take to Sharpen a Knife?–Individual Times for Different Knives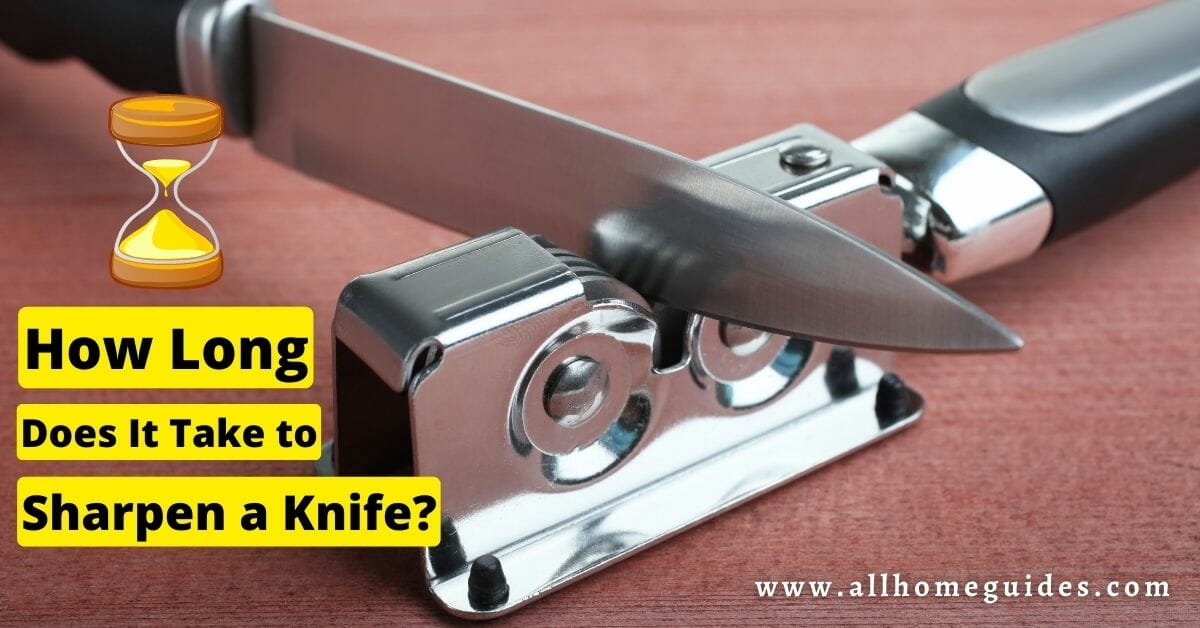 As we said, this is utterly impossible to precisely determine the time you need to sharpen your knife. Since there are numerous variables and factors, you will find it quite difficult to determine.
However, you can know about it for sure, if you keep on sharpening all the knives, which is a laborious task.
According to know about the accurate sharpening time, you will need to keep the variables in your thoughts as well.
The type of blade, the grinding type of the blade, the spine angle, the hardness level, and the geometrical position of the knife are essential for an accurate measure.
Therefore, we will try to discuss individual knives of different kinds. Also, we will acknowledge you about the time you will require sharpening a specific type of blade.
So, let's get ahead and learn more about how long it takes to sharpen a dull knife properly.
A kitchen Chef's Knife – Japanese Style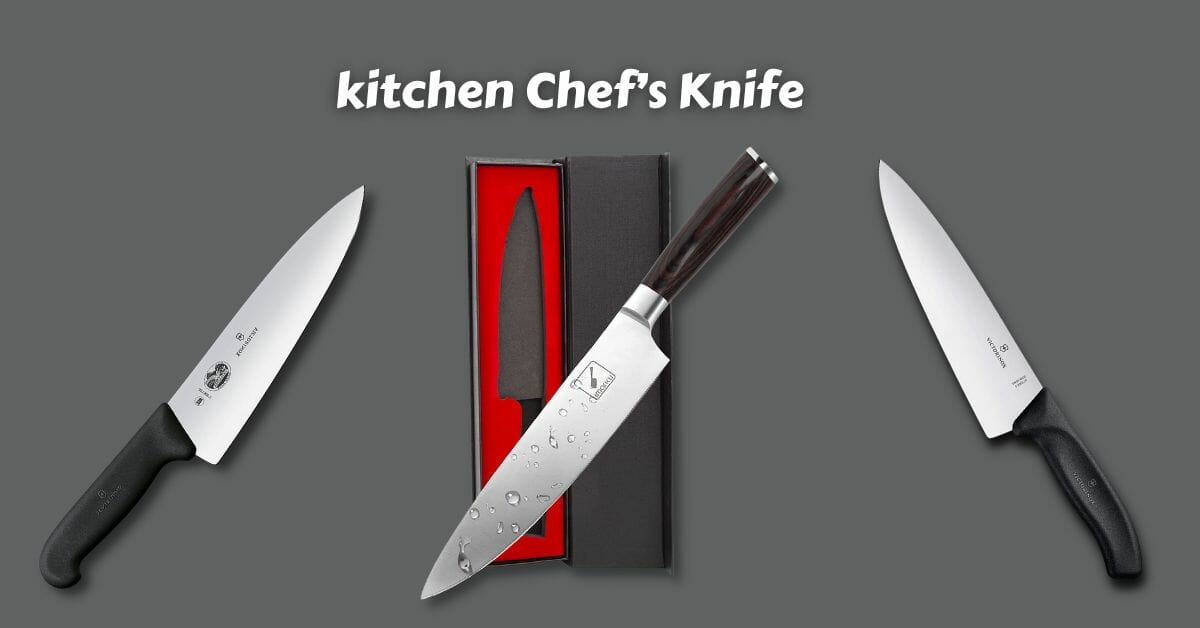 We will now learn about the two types of chef knives, which are quite popular among all the cooks.
For a chef's knife, it is a large knife with a ten inches length blade and the Chef usually uses it for grinding or chopping.
The angle of a chef's knife is 17 to 22 degrees, which is perfect for any type of chopping, cutting, grinding, and so on.
If the hardness of the blade steel is the average quantity of 40HRC to 55HRC, then it will take 3 to 5 minutes to Sharpen the Chef's knife's blade.
However, if the hardness amount of the steel blade is the heavy-duty 60HRC or more than that. It will take over 7 to 11 minutes, which is significantly longer.
Western Style Knives
Well, the western type knives are almost identical to the Japanese-style knives. However, there are some significant discern qualities, for both knives.
The overall length of the chef's blade is 8 inches, and the knife's length is 16 inches. Therefore, the spine angle is straight 90 degrees and the grinding type is convex.
Moreover, the steel blade of the western knife is sharp on both edges, making it preferable for butchering meat.
However, this knife requires up to 6 to 10 minutes at max to sharpen thoroughly. Also, you can sharpen it very smoothly utilizing diamond, or rock.
A Fixed Blade Steel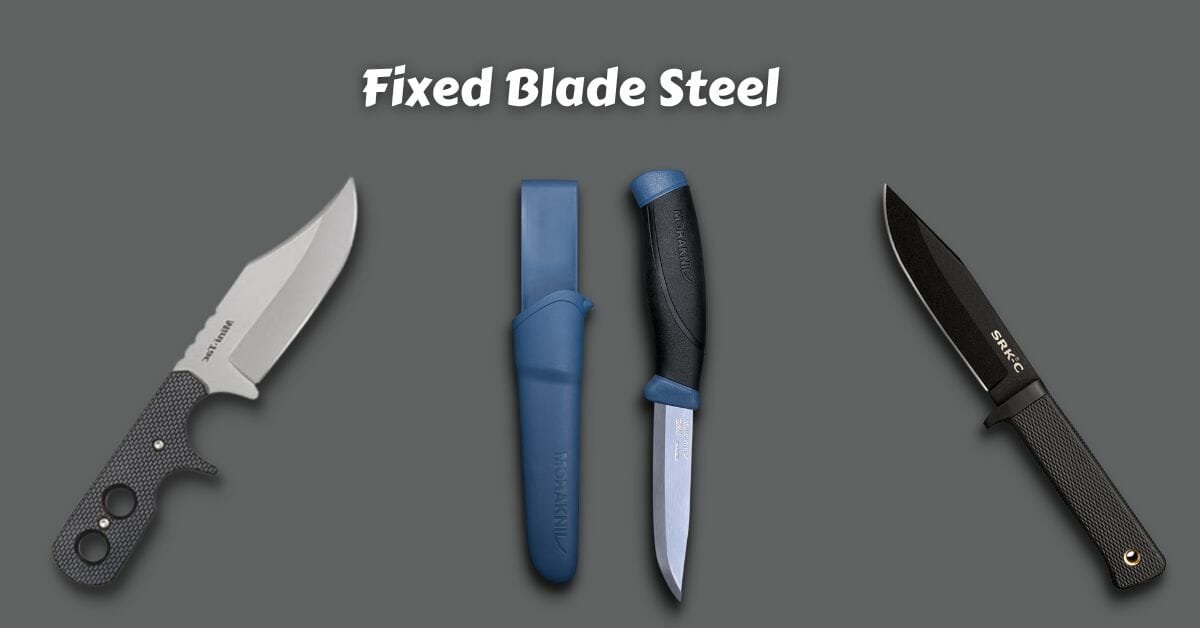 Well, you must know of the popular dagger Harry Carry knife and other sharp survival knives. Therefore, most survival knives are made with fixed blade steel.
Further, it is mostly of convex or saber grinding ability, which is precise for better piercing capabilities. However, if you want to sharpen the fixed blade, then you need to use another knife. Also, the other knife needs to be more durable than the dull one.
Moreover, the sharpening process needs some cautious precautions. Regarding all the terms, it will most probably require 10-16 minutes.
A similar go for the scandi ground fixed blade, although the blade specs are pretty much unique to the normal fixed blade ones.
How Much Does It Take to Sharpen Any Dull Knife? – Steel Difference Factor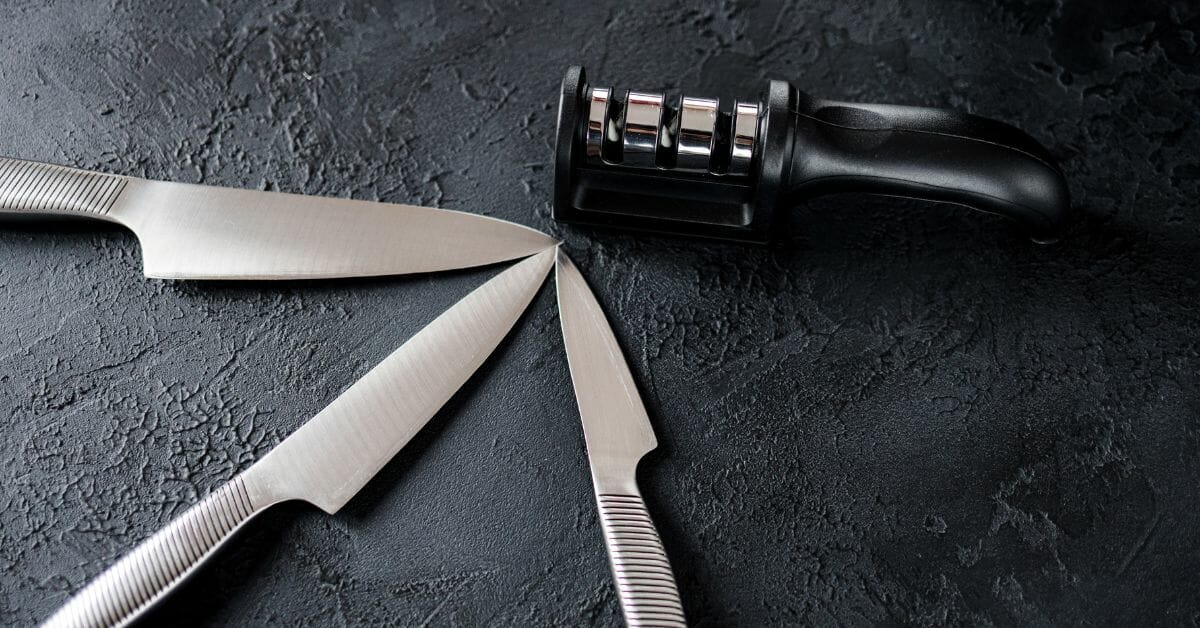 To sharpen a rusty knife takes a lot of time. Well, even though it depends on many classifications, and also how good you are at it.
However, the most crucial variable about knowing how much time and efforts are essential to sharpen a knife. That is the type of blade of the knife.
The blade type discerns according to the purpose of the knife. Like we do not utilize stainless steel for heavyweight tasks. For that matter, the hardness of the blade of the Stainless Steel is just prominently average.
Also, for each type of blade then sharpening procedures are individual as well. Like you can soothingly use a ceramic cup, or some sandpapers to refine the sharp edges of your knife.
Therefore, each of the distinct blades of knives requires a discernment method of sharpening. Thus it requires a different amount of time, effort, and process.
FAQs:
What Is A Chef's Blade?
The Chef's knife is a popular knife that usually housewives, and cooks utilize in the kitchen. You can avail it with different specifications for genuine or heavy-duty performance.
Can I Sharpen a Knife With Another Knife?
It is not impossible to perfectly sharpen a knife with another knife. But it requires more carefulness.
What Is a Bushcrafter Knife?
A bushcraft knife is a piercing knife generally utilized for batons and as a weapon. It is a sophisticated handmade knife mostly preferred by heavy-duty corporate people.
Is It Possible to Sharpen a Knife Within 2 Minutes?
Well, to be able to complete a sharpening process within a short period, you will need to be skillfully experienced.
Final Words
Whether you are a cook or a wild knife user, you must be curious about the knives a lot. Also, you will prefer to learn a lot more about the sharp, tough knife you are using all the time.
Regarding how long it takes to sharpen a knife also includes the knowledge you want to avail yourself.
As a consequence, we operated some sharpening procedures on individual knives to gather precise information. So you can learn some more tactics, methods, and time measures.
Related Articles