The air mattress is a friend of every camper cause of its durability and comfort. Well, you can use air mattresses for everyday use too if you choose the right one.
In this article, I'm going to talk about how to buy the most durable air mattress for everyday use. I have researched and gathered information and made a buying guide for you so, make sure to read the full article.
Most Durable Air Mattress for Everyday Use: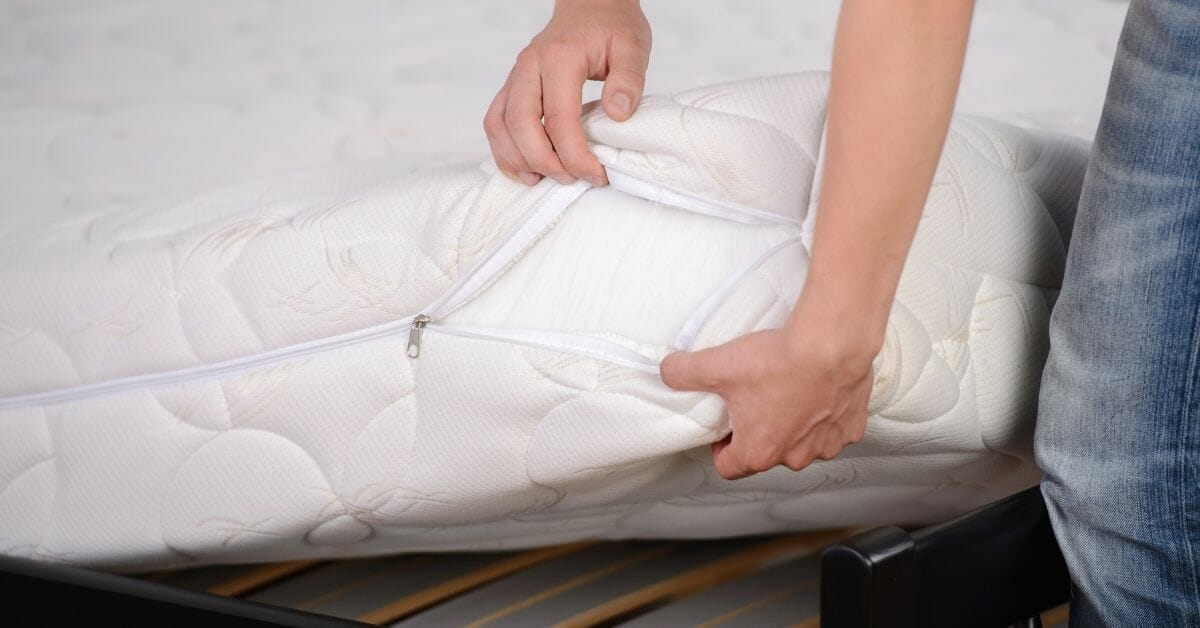 Down below I have written about budget, the importance of build materials, weight capacity, and other important things you need to focus on while buying an air mattress.
Price point:
Good air mattresses can be a little bit pricey, If you're looking for a cheap air mattress, get ready to spend at least $40 for one.
Cheap mattresses mean that the build materials are also cheaper, but that's not the case all the time. When you're buying an air mattress for everyday use, make a good budget to get the best one.
Well, mattresses are not something you'd change from time to time so, buying a decent one will for a higher price will last long.
Build material:
When you are searching for the best air mattress, you should definitely check the material the mattress is built of.
In the mattress industry, PVC plastic is the most common material used to make air mattresses but, there are plenty of brands that use rubber and textile reinforced urethane.
However, when it comes to the material of air mattresses, you should always check if the material is strong enough or not.
Weight capacity:
Weight capacity is another important part of an air mattress. Who wants their mattress to go deflated while they're in deep sleep?
For plus-sized people, some mattresses don't work because of the stitches, material thickness, and the coil support inside the mattress.
This part also applies if you're using the mattress for 2 or more people. So, you should always check the weight capacity of the air mattress you're buying.
Height and Width: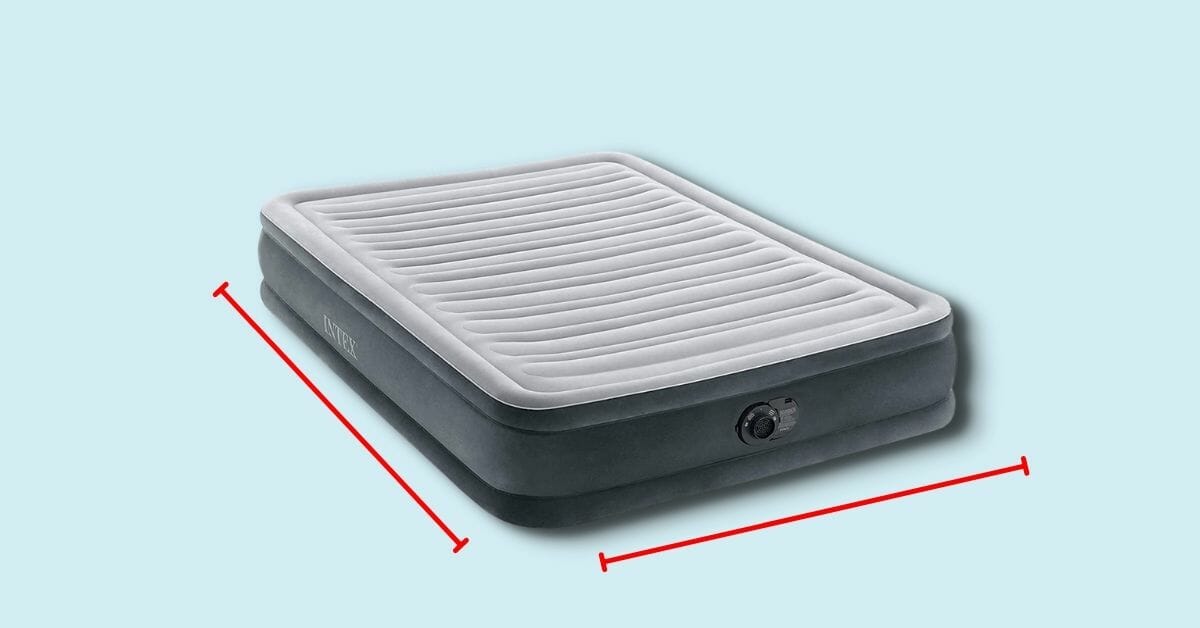 Now, let's talk about the height and width of mattresses, and why it is important. Well, many brands and sellers do not have any option of returning the product if you don't fit on the mattress.
Imagine your leg is sticking out of the bed just because the size isn't correct, and you can't even return it! Exactly that's why height matters and width matters if you are going to use it more multiple people or if you're a plus-sized person.
Inflation of air mattresses:
This is indeed the most important part of an air bed. This part will make the mattress useful for you in no time. There's nothing harder than blowing up an air mattress using lung power, it's tiring and time-consuming.
When you are buying an air mattress, make sure to buy an air pump for your mattress. Well, there are a few things you need to know about air pumps without further ado, let's jump into that topic.
Air pumps for air mattress: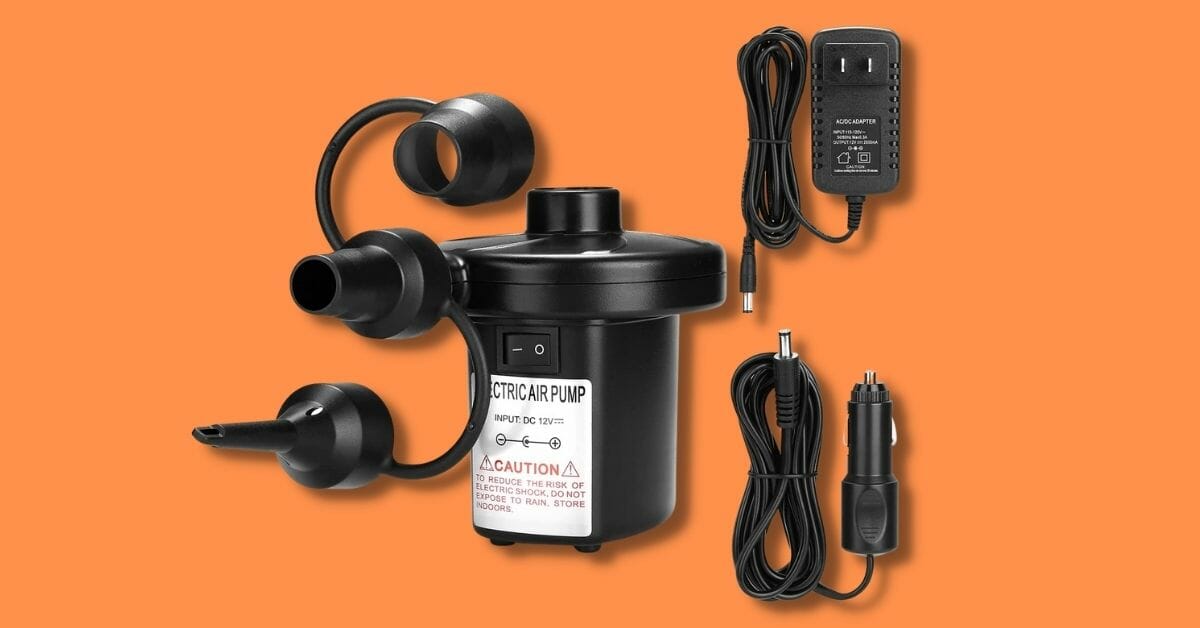 Most of the air mattress companies they include an air pump with the mattress in the package. Sometimes the pump doesn't do the work, an air pump should inflate the mattress within 5-10 minutes.
Also, the air pump shouldn't be too complicated to work with, and should not make a lot of noise while pumping the air.
If the package doesn't include any built pump, then when you're buying an air pump for an air mattress, make sure the pump is fast, not noisy, and works properly.
Some tips for buying air mattresses online:
It's always a better plan to buy an air mattress by going to a store after checking everything in front of your eyes. I'm not saying online bought mattresses are bad or anything. There are plenty of online sellers who are providing a great product with amazing services.
If you're going to buy air mattresses online, follow the tips I have written below.
Checking specifications:
When you're buying an air mattress or any kind of product, you should always check the specifications carefully. A good seller will provide every kind of information about the mattress. You should also check features cause there's always something extra you can get if you look wisely.
Contacting the seller:
After you have checked the specification of the mattress, if you get any questions about the product or get confused about something, you should contact the seller immediately.
The seller will clear out your every confusion and will answer the questions you would ask. Also, if the product is coming from overseas, you will be able to know the current status of your package by contacting the seller.
Check the reviews:
If you get confused about the product quality before purchasing, you can check the reviews from the previous customers to clear out your confusion.
Sometimes the customer will attach pictures of the product and let the seller know if they are happy or not. This method also helps you to identify fraud and scammers. So, next time you are buying something, check out the reviews.
What to avoid while buying air mattresses?
The thing you should do is never buy the mattresses that may make you sink into the bottom of the bed when you lay on it, this might sound fun to you but I call it flimsy. If you don't know how to prevent this part, let me answer it for you.
Go for an air mattress that has at least 19-22 inches of thickness along with the top. By now, you should know all the things you need to look for while buying an air mattress. Let's talk about a few more things and answer some frequently asked questions.
FAQs:
Air mattresses cause back pain?
Nope, air mattresses do not cause any back pain if you buy the right one. If you're thinking about turning your camping air mattress for everyday use, you may get back pain soon. There's a lot of difference between camping air beds and air beds for every usage.
An air bed for everyday use meant to be like that. It has the right firmness and support. Nowadays, hospitals are using air beds for patients to cure their back pain.
I know that water beds are great for preventing back pain and air beds are similar to that. Some air mattresses include buttons that can change the firmness according to your liking.
How to clean an air mattress?
Cleaning an air mattress is quite simple. Before you start meaning make sure to remove sheets, unplug the pump, and everything that lay on the top of the mattress, then start vacuuming the mattress to remove every bit of dirt, debris, leftover.
After you have removed debris and dirt from your mattress, take a soft cloth and dampen it with rubbing alcohol to wipe the air mattress. Leave the bed to dry for a couple of hours before further use.
How to store an air mattress?
Before you begin this part, make sure to unplug the pump. Remove any kind of bedding or any kind of sheets and deflate the mattress according to the manual guide that comes in the package.
Be sure to deflate the mattress fully no air should be in the mattress, it's easier to damage the mattress when it's deflated, so be careful.
Fold the deflated mattress in quarters or roll it up, keep the deflated air mattress in a box or wrap it in a towel to store it.
Is too much air bad for air mattresses?
The worst way you can destroy your air mattress is to overfill it. It is a common mistake for everyone to not acknowledge when to stop pumping air into mattresses, but if you want to extend the life of your air mattress, you should be careful while inflating the mattress.
When you have bought a new air mattress, you should not fill the mattress more than its 90% capacity, after a few uses, you can fill it fully.
Is an air mattress good for kids?
Air mattresses don't harm kids' health so, it's safe to say that air mattresses are not a bad choice for kids. While you are buying an air mattress for toddlers or kids, make sure that the mattress does not contain any lead BP or anything that can harm a child.
Kids are naughty and there's nothing bad in that, but their naughty nature can bring harm to them and as a parent, it's your duty to prevent that.
What can I use to make the air mattress softer?
If you're more of a soft bed person, you would love it if your air mattress feels soft and comfortable. There are plenty of bed toppers you can choose to make your air bed softer.
Some final words:
In this article, I have gathered and researched information about how to buy the most durable air mattress for everyday use. Most of the air mattresses are identical that makes it hard to find the best one.
Well, there are a few things you need to look for, and I have written the things you need to know before buying an air mattress. Also, I have answered some of the common questions I get about air mattresses. As always, hope you enjoyed our article. I wish you a good day.
You May Read Also