Hand soap vs body wash has been a topic of debate since the very beginning. People still can't decide what they should choose. Both of them serve the same purpose but still have some differences.
We are very concerned about our bodies. Especially our main concern is our skin. We invest a lot of money on improving our skin. Washing our body with either soap or a body wash is essential to maintain our daily hygiene.
In that case, hand soap and body wash are our daily partners. Between these two, which one will you go for depends on you. Here, the discussion will be focused on both the benefits and drawbacks of the items.
Factors on Choosing Hand Soap Vs Body Wash, Which is best?
When you try to choose between these two items, there are some essential factors that you should never miss. The factors are discussed below:
– Your skin type
– Budget
– Space
– Lifespan of the product
I will discuss these factors for both hand soaps and body wash. These will lead you towards making the best choice.
Hand Soap
Hand soap has been a cleansing item for a long time. People use it during the shower. They also use it for other washing purposes.
For cleaning your body, you can choose a bar soap because it has various benefits. But hand soap also has demerits. All the important information about hand soaps is given below.
Provides skincare
Hand soaps must take care of your skin. The main reason for buying a product related to your skin is ensuring skincare. Any right skincare product should ensure cleansing, exfoliating, and moisturizing.
In the case of choosing a block of soap, you must understand your skin type. According to your skin type, choose a soap that helps you with good skin benefits.
Bar soap for dry skin
There is a saying that most soap bars make your skin dry. To some extent, a bar of soap can make your skin dry. Regular soaps have a pH level of 5-6. But some high-end soap bars are suitable for the skin.
The product companies are trying to bring out bar soaps that are suitable for dry skin as well. Moisturizing ingredients such as jojoba oil, aloe vera gel can make your skin hydrated. Before buying, check out if the soap bar is suitable for dry skin or not.
Bar soap for oily skin
A soap bar is quite useful on oily skin as the ingredients are pure and mostly oil-free. You can get a soap bar for oily skin on a low budget. But a good body wash can't be beaten by a bar of ordinary soap.
Bar soap for sensitive skin
Sensitive skin needs extra care. Some ingredients can be intolerable to a specific type of skin. If you have sensitive skin, make sure to do a trial test before using anything. Take suggestions from the doctor and follow them strictly.
However, there are some excellent soap bars for sensitive skin that are medically proven. Still don't try them without a dermatologist's recommendation.
Ease of application
Bar soap is more comfortable to apply. You don't need an applicator to use it. You can use it with your hands to apply and do proper cleansing of your body.
Time and space-saving
Soap is more comfortable to apply within a short time. It doesn't waste your time during your shower. It is also effortless to keep your soap anywhere inside your bathroom. It doesn't take much space inside your washroom.
Budget and environment friendly
Many bar soaps are almost 1$. So, a bar of soap will add extra bucks to your balance. A regular body wash can exceed your budget often. So, if you are concerned about your budget, then you should buy a good soap bar over a body wash.
On the other hand, soap is eco-friendly because soap doesn't use much water to get produced. But a body wash needs water for production, which can lead the world to a shortage of water.
Hygiene issues
A soap bar can be unhygienic because bacteria can grow over it. If multiple people use one soap bar, it becomes unhygienic.
Some people can have skin diseases, and if you use the same soap, it will become unhealthy for your skin.
Body wash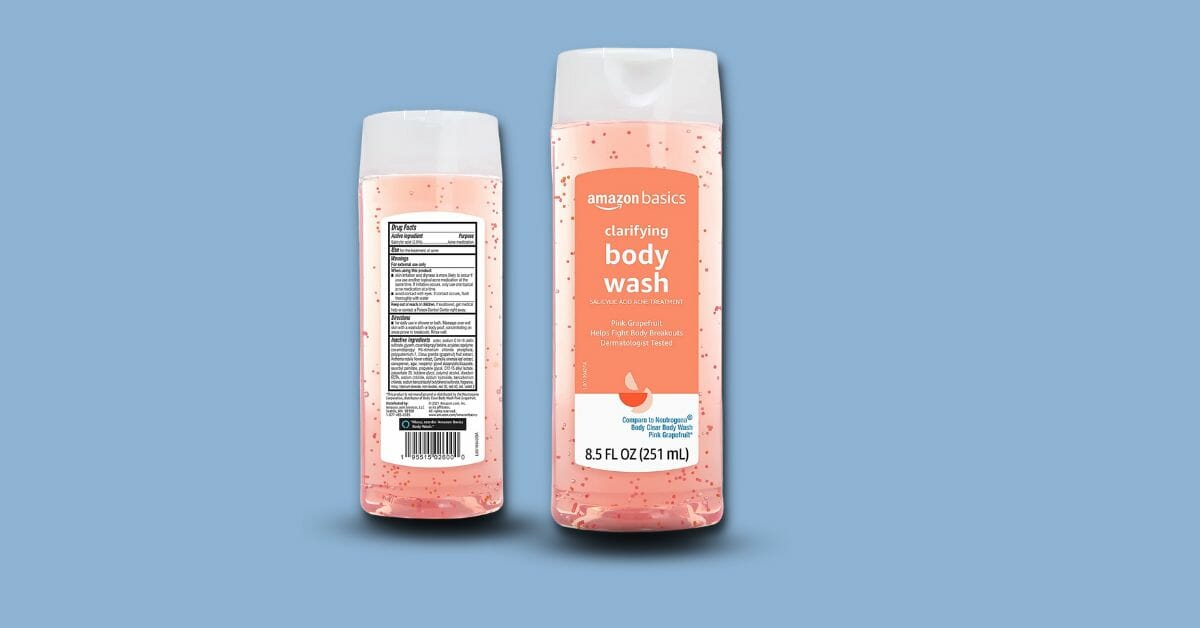 To discuss more on hand soap and body wash, we need to know about body wash. People are switching to body wash more these days. Companies are attracting people with their different versions of body wash.
A comfortable shower
Body wash ensures a comfy shower. The use of soft loofah makes it more comfortable to apply body wash on your body. The beautiful fragrance of body wash and watery formula provides a comfortable bath.
Time-consuming
Luxurious bathe is time-consuming, and body wash is one of the elements of such bathe. The applicator of body wash, such as a loofah or a scrubber, needs time to clean your body parts.
If you can manage time to focus on your shower, you can use a body wash. It depends on your schedule and your time for a shower.
Skin benefits
The body wash is best for hydration. It feeds your skin water. Most body washes are made of watery formula. The formula gives excellent hydration to your skin.
For all skin types, body wash is a blessing because it is gentle to the skin. More or less, all the ingredients inside it ensure good skin. It doesn't harm any skin.
Moreover, there are different types of body wash according to skin type. If you have sensitive skin, you should take extra precautions. Go through the ingredients and check if you are allergic to them.
Quite expensive
The body wash is more expensive than a bar of soap. But some of them are also cheap. It depends on brands and sizes. The large and extra-nourishing ones are quite expensive.
Good for traveling
When you are traveling to diverse destinations, you can't carry a lot of stuff. The body wash is made of a fair amount of ingredients. All ingredients can make sure extra protection to your skin.
In addition to that, body wash comes with a container. It can be large or small. It is easy to carry it inside your luggage. You can carry the travel sizes inside your handbags as well.
How long can you use a body wash?
The life span of a body wash is longer than a soap bar. It depends on how many body washes you use in a day. But the body wash is liquid, and it doesn't melt like soaps. So, it is much convenient to use a body wash because it lasts long.
Conclusion
Lastly, it can be said that hand soap and body wash is a never-ending discussion. There are pros and cons to both of the items. You have to decide which one will be preferable to you.
You must look at the factors that might be considered before you buy a body wash or soap. Body wash or hand soap is related to your skin, and skin is a vital part of your body. Before applying anything to your skin, go through the labels and learn about the ingredients.
So, hopefully, this content has provided you enough knowledge. A little bit of research and suggestions will help you to buy the best product for your skin. Don't go for anything that everyone is buying; instead, buy something suitable for your skin.
You May Read Also