Hello. It's great that you are looking for the best blow dryer for natural hair. Natural hair needs to be nourished and cared for properly to bring out its uniqueness and shine.
Being equipped with the right tools and techniques will bring the very best out of your hair texture to keep your natural hair looking fabulous!
Ultimate Guide to Choose the Best Blow Dryer for Natural Hair
This is a basic lightweight design that does the job for the day to day hair drying. It only comes with basic settings and no additional features or hair drying tech.
That being said, because it is light, you will have more maneuverability when drying and styling your natural hair.
Conair's blow dryer is a better pick for natural hair as it uses Ceramic Tourmaline heating technology, which creates a supply of infrared heat to dry your hair from the inside out.
This shortens the time needed to both dry and style natural hair and the ionic generation minimizes frizz.
If you want to use this dryer, make sure that your paddle brush is suited to natural hair, as it does not come with natural friendly attachments.
However, if you work your hair with the paddle brush, you can use the concentrator attachment to direct the heat to where you need it.
This sleek black and pink chrome blow dryer will enable you to drop it like it's hot with a potent 2200W DC Motor for powerful styling.
Tourmaline and ceramic integrated grating supplies your hair with an ionic heat that makes it pliable and conformable, so you can work a range of styles like curled ends or poker straight blow-outs.
The ceramic tourmaline grill on this blow dryer provides the substrate for a plentiful supply of anions to help tame the web with the most tangled of tresses.
Remington is not particularly known for black hair care, but the beneficial features of this home blow dryer include multiple settings, a cool shot button, and some neat attachments to add lift to your finished style.
This pink hair dryer from Conair is great for at-home hair treatments and styling. It boasts ionic conditioning from the tourmaline and ceramic in the grille for extra benefit.
You also get a concentrator and diffuser which is great for looser curls. Storage is a cinch, with the retractable 5-foot cord, and also means this blow dryer will travel well.
This is a top contender for a ionic blow dryer for natural black hair and may well take the prize, as it has been designed with the needs of natural hair in mind.
It looks and handles like a professional quality hairdryer, with great branding and packaging.
Reviewers are raving about the salon-quality frizz-free finish that they achieve with this smart hair dryer from the Skin Research Institute. Plus, they hit it out of the park with the great comb attachments our hair needs.
Panasonic delivers seals moist locks with this pro-quality hair dryer that looks as futuristic as it sounds with a bold, sleek pink and black design.
It will also get your natural hair dried well with Nanoe technology that draws charged particles from the air that help to dry hair without drying it out.
We love the solid quality attachments which have been designed to get the hot air to where you need it and the generous length of cord for easy efficient natural hair care.
This 'comb' like design is designed with Afro hair in mind and you can have confidence that you are benefiting from a high-quality brand with superb engineering and technology. This 3 in 1 blow dryer provides excellent:
detangling
straightening
volumizing
and the integration of market-leading ceramic and tourmaline technology means that your hair benefits from great moisture sealing finish with minimal frizz and plenty of sheens.
For me a comb attachment makes all the difference in dealing with natural hair of all textures and women with the most coiled and dense textures appreciate the thermal comb which makes short work of tangles.
The shape and orientation of this blow dryer make it very easy to handle.
CROC is an exclusive brand and stylist favorite so it is exciting to get your hands on one of these professional-grade blow dryers.
This brand uses ceramic ball technology to generate infrared heat that penetrates your hair without burning it.
Combining the settings with an ion control switch assists in getting just the right amount of heat and speed to style your hair. This fantastic dryer guarantees a salon-quality blowout for all hair types including naturals.
This is a handy, lightweight wall-mounted unit, which is as basic as they come but very convenient.
This is probably best for naturals who use minimal heat on their hair but want to get their hair fully dry before completing a protective style like twists or cornrows.
Even if you do not blow out your hair having a hairdryer on hand is helpful and the nightlight is handy too.
This is a salon-grade dryer that is designed to deliver a high-quality blow-out at lower temperature settings.
It powers 70 cubic feet of hot air towards your tresses with an included concentrator for even greater precision.
The Italians seem to treat heat with caution as this dryer is primed against overheating and has a cool shot button.
This Andis hairdryer is a classic buy for natural hair due to its high-temperature settings and comb attachment. It is sleek smart and salon-quality and aims to deliver the same for your hair.
It runs quiet and has a variable temperature setting which means you can get things just right. The tourmaline technology gets heat to the heart of your strands meaning a more efficient and gentle blowout.
What is a Hairdryer? And Other Ways to Tackle the Morning Shower
One of the things that delight me about the natural hair revolution is just how much better-informed women of African heritage are about their hair.
If like me you grew up in the 80s or are patenting young girls now you will be more than familiar with the weekly or even monthly hair washing routine.
The concoctions, the big plastic comb, I could go on…But hey we are talking about drying natural hair! Hairdryers are obviously an electrical device the propels heated air at your hair to dry it quickly.
This is a quick and convenient way of not only drying but even styling your hair, as anyone who has had a Dominican blow-dry in Brooklyn can attest.
Hairdryers definitely shorten a natural hair care routine, but they need to be used in the right way to maintain and benefit natural hair rather than dry and damage it. Heat denatures protein and therefore alters the structure of the hair.
To an extent, this may be desired, to create a straight hairstyle. Prolonged heat exposure, however, will weaken the hair, making it friable and brittle as well as incredibly dry. For natural hair, this can make hair care really problematic.
Alternatives To Using the best blow dryer for natural hair include:
Towel drying – a go+to especially for the young, but associated with snags, breakage, and inconsistent drying.
T-Shirt drying – a hair drying hack that helps coils stay smooth and detangled by removing moisture without the rough pile of a towel.
Air drying – slather on your treatments and pomades on moist hair and let the water evaporate off, for greater moisture retention and more manageable curls.
Wash and go – run out of the shower and let nature take its course with your au natural texture and shape.
The Beauty & Versatility of Best Blow Dryer for Natural Hair
Whether curly or coiled, soft naps or silky waves, the sheer kaleidoscope of color texture form and style of black hair is amazing.
If you are looking around at the screens and magazines that are just beginning to comprehend this you will, like me, be continually surprised and excited about what can be achieved with natural hair. Actresses and cultural luminaries like.
Tracee Ellis Ross
Yara Shahidi
Lupita Amondi Nyong'o
Sherelle Jacobs
Jill Scott
Malia Obama
Afua Hirsch
Elaine Marie Welteroth
Estelle
Olivia Boisson
Precious Adams
Lindsay Peoples Wagner
Have really broken ground on discourse and visibility of natural hair, so there has never been a better time to rock what you have got. Did you fall in love with your natural hair after watching the Oscar-winning short Hair Love?
It really showcased just how cool natural hair is, even in animated form. Our hair can be worn in so many different ways, from twists to box braids to puffs to the iconic Afro of any size!
As natural hair and beauty have gone mainstream, there has been an explosion in absolutely gorgeous natural hairstyles which both women and girls can enjoy creating at home.
After years of piling on relaxers, curly perms, weaves, and wigs, we are reaching a stage where we are comfortable with exploring our own beauty on our own terms.
It is great to see the range of natural hair care products, black hair regimens, and beautiful protective styles that not only add growth and length to every woman's hair but look great too.
Keep reading and we will explore how the best blow dryer for natural black hair will keep you looking your best.
The Benefits of Blow-Drying Natural Hair 
When done well, blow-drying can be a great option for natural hair. Here are 5 key benefits of using a blow dryer:
It's quick! Yes, convenience does matter, especially if you need to get to work or school. Blow drying will enable you to evenly dry your hair so it is manageable for further styling braiding or other looks.
It counteracts shrinkage. There, I said it. The dreaded's' word. We know we all have great length, but due to the fascinating curliness of our hair, it just appears way shorter than it actually is. Blow drying can be used to tease out curls, lengthening and loosening them for styling.
It can be used to style hair. I am not necessarily advocating the Brazilian blowout, but a good paddle brush, one of our best blow dryers and well-conditioned hair can be straightened without chemicals and long-term hair damage.
It can be used to straighten hair. Blow-drying can be used to straighten natural hair for straight glossy styles similar to those achieved with a relaxer but without the permanent alteration of hair texture.
It can be used to drive nutrients into the hair cuticle. Deep rich conditioners benefit from additional heat to really get into the hair structure. Natural hair is prone to dryness and brittleness, so getting your hair primed before adding heat really reinforces your tresses.
It helps hair stay detangled. Judicious use of heat helps your hair detangle for easier combing and styling after your wash.
So, what do I need to look for in a blow dryer for natural hair?
You will be pleased to know that the days of scorched earth blow-drying with mono heat settings and razor-sharp afro pick attachments are long gone.
In response to a better understanding of the structure, health, and requirements of all hair type, blow dryer manufacturers have really taken an in-depth approach to ionic hair dryers.
There is definitely greater awareness of how heat can be beneficially used on hair, meaning that the best blow dryers for natural hair are safe for daily use.
BUYING GUIDE for The Best Blow Dryer for Natural Hair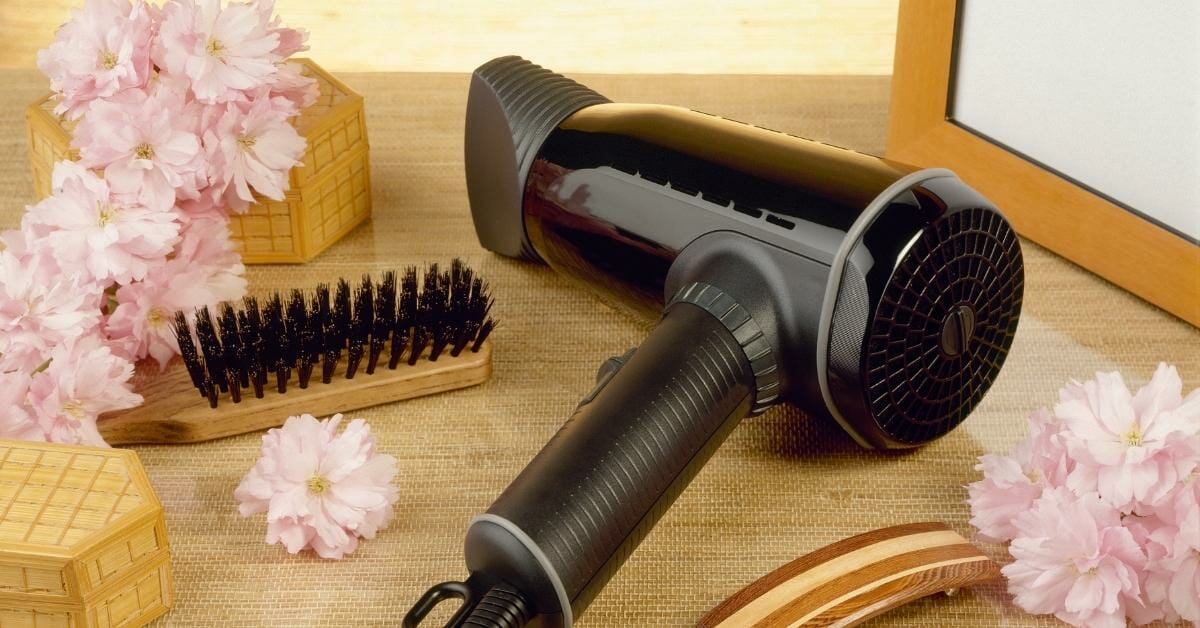 Here we share the top hair care technologies you should be looking for in a hairdryer. Natural hair needs every advantage and it is a great time in the marketplace to find a hairdryer with beneficial properties that will help your hair to thrive. Let's take a look at the key features to look out for.
Some specific technologies and innovations stand out when looking for a solution for natural hair.
Ionic generator blow dryers generate charged particles, known as ions, that break down dipole associations of water molecules in wet hair so that it evaporates more readily and hair drying is not unnecessarily prolonged and effective at lower temperatures. The millions of anions released by these dryers also help the hair shaft and cuticle stay closed so hair is smoother.
Ceramic technology is great to look for if you are looking to mitigate heat damage. Heating elements in the dryer are coated with ceramic which alters the type of heat produced, making it way more penetrative. They generate heat quickly and disperse it across your hair evenly for a smooth finish that has frizz under control.
Titanium dryers feature this lightweight metal that heats quickly and maintains a consistent temperature. They bring frizz under control rapidly. This means your hair can be dried quickly and with less exposure to the dryer
Tourmaline, a crystal of boron silicate is rich in the negative ions that smooth and tame tresses for great condition. When heated, tourmaline releases these ions and a deep infrared heat for lower temperature drying that helps the hair retain all that great moisture from washing.
Infrared heat uses energy in the infrared portion of the electromagnetic spectrum. This energy waveform produces deep heat that penetrates the cuticle to start the drying process from within your hair. This means that you can enjoy more conditioned hair that is dried at a lower temperature.
Why you Need to Know the Important Features of the Best Blow Dryer for Natural Black Hair
If you have been natural all your life like me, you will be familiar with the temporary styling of the hair with heat to vary your look.
Further on down the line, I have found that my hair texture had become altered by heat, even after washing and conditioning and my hair has lost just that little bit of spring.
It is only now that many naturals are understanding that their hair has a unique curl pattern which gives their hair its character, elasticity, and bounces. We are learning to work with the curl pattern and not against it.
Younger girls can find a noisy springy Afro, a bit boring and want to try all sorts of styles that stretch and stress the hair.
But retaining the curl pattern of natural virgin hair will keep it healthy and resilient for life, and provides a solid foundation for adding real length.
This is why a natural will need to have a love-hate relationship with heat. Heat is helpful for styling and you can achieve a reversible bang straight look with a blow dryer.
But poor tools and techniques can ruin your natural curls. In this review article, I have focused on hair dryers that have been specifically engineered to get good results on natural hair at lower temperatures.
The heating technologies they all use should achieve this, with the exception of one or two units. The second aspect to explore is the design and heat settings of the blow dryer and how easy it is to use.
We all remember that aunty who will ratchet up a blow dryer too high and wield it like a blow torch. Thankfully I think we know better now and our scalps are grateful. Here are some important features your ideal hair dryer should be carrying at a minimum.
Power. Look for an adequate wattage for your hair to be dried quickly so you don't have prolonged heat exposure. Even technologies like tourmaline which dry at lower temperatures, need adequate power to heat them so they release ions.
Hold and handling. Look for a lightweight unit that you can hold to dry and style your hair carefully by yourself rather than the jumbo jet engines that professionals use.
You also need a handle with a good grip so you can concentrate on working your hair with your paddle brush or roller brush.
It's old-school but a cool shot button is a professional stylist's favorite and should be yours too. It helps you to better modulate the application of heat along the hair shaft and if you are a draft hand at blood drying staves off that limpness you can get from overheating your hair.
Attachments are vital for directing the heat optimally for the blow-dry effects that you want to achieve and will assist you in drying your hair quicker.
I still think the old afro pick attachment has benefits, but of course not on the maximum heat settings. Also, with more afro and curly styles out there, diffusers are becoming a big part of how we dry and add volume to our hair.
Heat and power controls. Mean you can tweak your heat setting for your hair. Low medium and high does not often work well on black hair and can leave our hair being overheated.
So what makes the best hair dryer for curly hair?
The best hair dryer for curly hair are ones that give you maximum control. You need to be able to vary your handling, heat setting, and attachment to get great and hair-friendly results.
No matter what the hair care technology is involved, prolonged heat exposure will damage your hair. So look for any adaptations and designs that will help you get the job done quickly with the minimum amount of heat supplied.
Types of Hair Dryers for Natural Hair
In addition to classic blow dryers, hairdryer naturalists can benefit from include:
Hood hair dryers are surprisingly affordable with the benefits of gentle, even drying that will save you hours and dollars at the salon. Use heat-activated rollers for great curl set hairstyles.
Advanced Professional hair dryer usually have higher wattage and are capable of generating more heat than domestic versions.
Travel hair dryers are worth it not only if you are a travelista but also if you are looking for a more lightweight model you can handle better.
Ceramic Vs Titanium, Which is Best?
We know that the best titanium hair dryers supply crazy heat to your hair, leading to shorter drying times and more of a salon finish.
However, I am sold on ceramic dryers. The best ceramic hair dryers create the evenness of heat distribution that natural hair needs and provide efficient heating at even the lowest temperatures. They are much more controlled too and perform well at domestic wattages.
How to Blow Dry Natural Black Hair
With natural hair, considered care is everything. Don't rush or cut corners, instead enjoy learning about taking care of your hair properly and set some realistic hair-friendly goals. Here is a step-by-step guide to blow drying natural hair.
Wash your hair – press the reset button by stripping the hair of product build-up, scalp flakes, and debris and massage your scalp to stimulate circulation and growth.
Par-dry your hair – you will need your hair to be for the next step.
Add a rich deep conditioner to your tresses. Section your hair and add a thick conditioner of choice. If you have a drugstore basic conditioner, supplement it by whipping in a bit of egg, olive hair oil, and avocado.
Detangle your hair in sections with a wide-tooth comb.
Rinse and pat your hair dry. The drier you get it at this stage, the less you will need to add the heat of blow-drying.
Apply a heat protection product or serum. Look for a premium quality serum designed for adding robust protection for heat treated and styled hair. Use generously.
Divide your hair into sections.  Sectioning your hair will give you much more control over the blow drying process.
Paddle and roller brush each section and pin-up when completed. Try to limit the number of passes you make over your hair. This is where our best blow dryers for natural hair excel.
Go over your entire head once sections are all completed. Roller-brush the ends for a fine finish.
Style as required. 
Frequently Asked Questions(FAQs)
Can I use a blow dryer to quickly straighten hair without washing it?
We have all been there. Wanting a last-minute refresh a hairstyle with a blow dryer, tongs, or straighteners. However, these kinds of shortcuts are wrecking the hair of women in all backgrounds.
Stress and overheating from the convenient use of powerful styling tools can cause significant damage or even loss of hair as many women now attest.
This is why you should only apply heat to clean, fully conditioned, and heat-protected hair. It takes time but your hair will thank you.
Can I use my hairdryer for heat or 'steam' treating my hair?
This is an old-school home hair treatment technique that is beloved of mothers and daughters who want to deep condition their hair just like they do in the salon under the hooded dryer.
There are lots of home hacks for achieving this with a blow dryer and the results on natural hair are great.
Try addition a rich conditioner to your hair and covering it with a shower cap. Then use a hairdryer-powered hood attachment for nourishing at-home steam.
What are the signs of overuse of a blow dryer on afro hair?
Over processed hair tells a sad tale and usually requires more and more heat and products to look lively.
Natural hair can often be more fragile and brittle if it has been heat-treated and repeated straightening leads to limp lifeless locks that fail to return to their original texture when washed. Also, too much heat at the roots can cause hair breakage.
This is most often seen at the hairline and nape where brushes have repeatedly been dragged through the hair and it is on tension due to traction from ponytails or braids.
Many natural hair enthusiasts who want to maintain and extend lengths espouse that heat hurts hair.
Should I blow dry my hair before adding a weave or braids?
Many hair technicians and stylists will blow dry hair moderately before braiding it. But this approach can risk damage to your hair as you are applying heat and prolonged weight and tension to your scalp.
An alternative is to deep condition hair and detangles it thoroughly, which keeps your hair resilient and adds growth rather than breakage.
Can you recommend products I can use on my natural hair?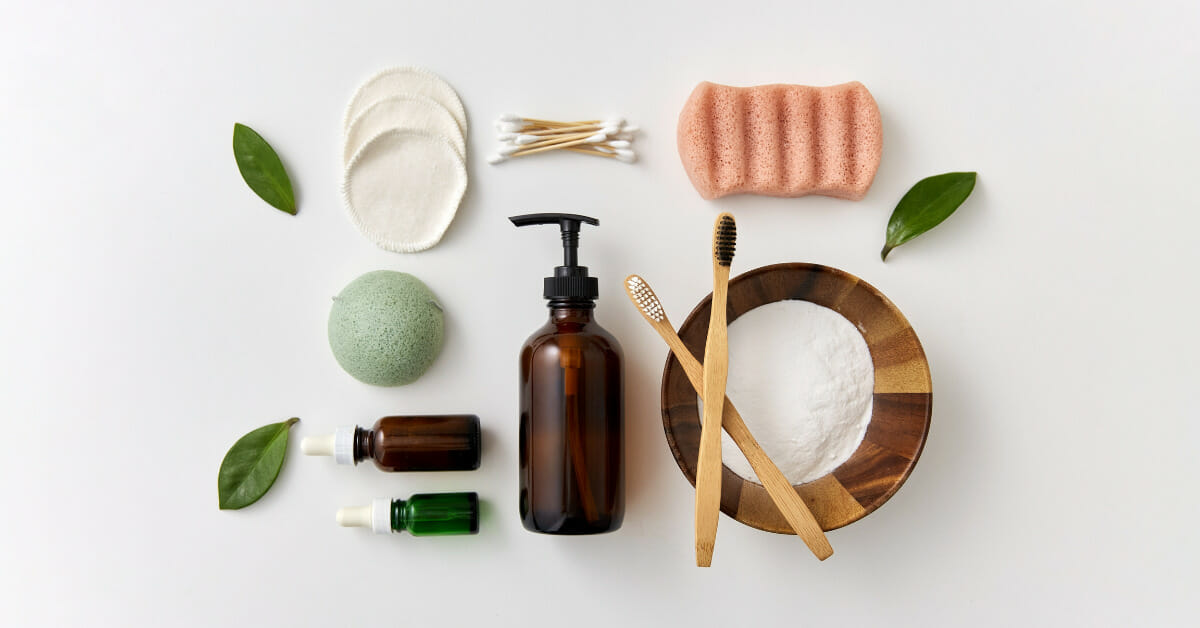 Sure! Healthy natural hair really stands up to heat and using the right hair care products and will help your hair retain moisture and elasticity when blow-drying.
Many women are starting to find out that the chemical and hormone-laden off the self products are unhealthy and offer little benefit and are a major expense.
Natural hair care products, including home remedies and formulation, are booming and allow you to experiment with creating your own formulations that are tailor made for your hair. Here are some of my organic, natural go-to hair care substances:
Olive oil – great for shine
Castor oil – adds thickness and strength to hair, especially at the temples and nape.
Shea butter – So so good after a shower and brimming with beneficial nutrients.
Coconut oil – A great addition to soft luscious locks.
An egg in your conditioner – a natural way of adding protein to your hair. Do not add heat though or you will scramble it!
How can I protect or maintain my blow-dried hairstyle?
Take care of your blow-dried style, so you won't have to do it as often. Keep water at bay with hats and umbrellas on rainy days and a shower cap for the bathroom.
Perfect the art of wrapping your hair before bed, securing with a silky du-rag or scarf. Loosen your morning tresses with a wide-tooth comb or brush lightly to refresh your look before you head out of the door.
Rounding up
Having worn need my God-given best blow dryer for natural hair since birth, I am glad and excited at just how many options there are for quality hair care nowadays.
Manufacturers and hair professionals are much more aware of the differences and specific needs of all hair type, which are as unique as you and me.
This means there has never been a better time to enjoy healthy natural hair, which is so much more visible and a delight to behold. I hope you have found this article useful with pointers for ongoing research.
Enjoy your God-given hair!
Resources
1. Best Blow Dryer for Natural Hair (4 Type Thick Hair): https://www.youtube.com/watch?v=ZqhUDLmXCSQ
2. If You MUST Use a Dryer, Here's How to Protect Your Natural Hair: https://www.naturallycurly.com/curlreading/how-tos-styles/if-you-must-use-a-dryer-here-s-how-to-protect-your-natural-hair
3. 5 Tips for Buying A Blow Dryer for Natural Hair: https://www.naturalhairrules.com/tips-buying-blow-dryer/